Is mountain building a sink or source of atmospheric CO2? A case study of metamorphic fluid flow from the SW Scottish Highlands (lecture)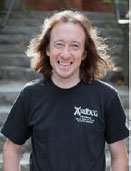 Date: Thursday, 11 October 2018
Time: 7:30PM - 9:30PM
Type: Lecture
Description
Professor Alasdair Skelton, University of Stockholm
In global carbon cycle models, mountain building is often viewed as a sink for atmospheric CO2, acting on tectonic timescales. However, recent attempts to quantify fluxes for CO2 produced by metamorphic reactions and released to the atmosphere suggest that these are an order-of-magnitude greater than CO2 uptake by chemical weathering of silicate minerals, and that metamorphic CO2 is released on millennial timescales. These hypotheses have gained support from both measurements of CO2 emissions from present-day mountain hot springs in the Himalaya and studies of metamorphic rocks from the SW Scottish Highlands. This talk will focus on findings from three decades of work in the SW Scottish Highlands.
Further reading: Skelton, 2013: Is orogenesis a net sink or source of atmospheric CO2? Geology Today 29 (3), 102-107.
Alasdair graduated from Cambridge University in 1989. He completed his PhD in 1993 at Edinburgh University. The title of his thesis was "Petrological, geochemical and field studies of fluid infiltration during regional metamorphism of the Dalradian of the SW Scottish Highlands". He was a NERC postdoctoral fellow at Edinburgh University from 1993 to 1997, Ocean Drilling Program shipboard and post-cruise scientist in 1998, and a Marie Curie postdoctoral fellow at Uppsala University from 1999 to 2000. He worked as a science communicator at the Museum of Evolution in 2001. He was appointed as Professor of Geochemistry and Petrology at the Department of Geological Sciences, Stockholm University in 2001. He served as Head of Department from 2004 to 2012. He has led the SGU financed project Metamorphic Map of Sweden since 2011. He has been Director of the Research School for Teachers focusing on Natural Hazards since 2012 and Director of the Bolin Centre for Climate Research since 2013. His main research interests are metamorphic petrology focusing on carbon fluxes during mountain building and natural hazards focusing on groundwater chemistry as a proxy for fracturing before and after earthquakes.
Additional Information
Lecture Theatre, Gregory Building