Should we bring dinosaurs back to life?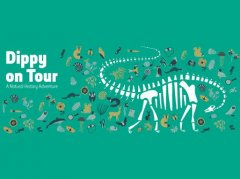 Date: Saturday, 16 March 2019
Time: 2:00PM - 4:00PM
Type: Event
Description
Have you ever thought what it would be like to bring a dinosaur back to life? Would it be fair to bring back animals into an environment for which it may have no immunity? Would there be the right dietary balance for the animals? Could they survive other than in a controlled environment like a zoo? What would happen if they broke free? Why not ask our panel of dinosaur experts these questions and any more you can think of? In partnership with PalAlba.
Suitable for age 7 plus. Admission is free.
Additional Information
Kelvingrove Art Gallery and Museum
Argyle Street
Glasgow
G3 8AG